Support Meetings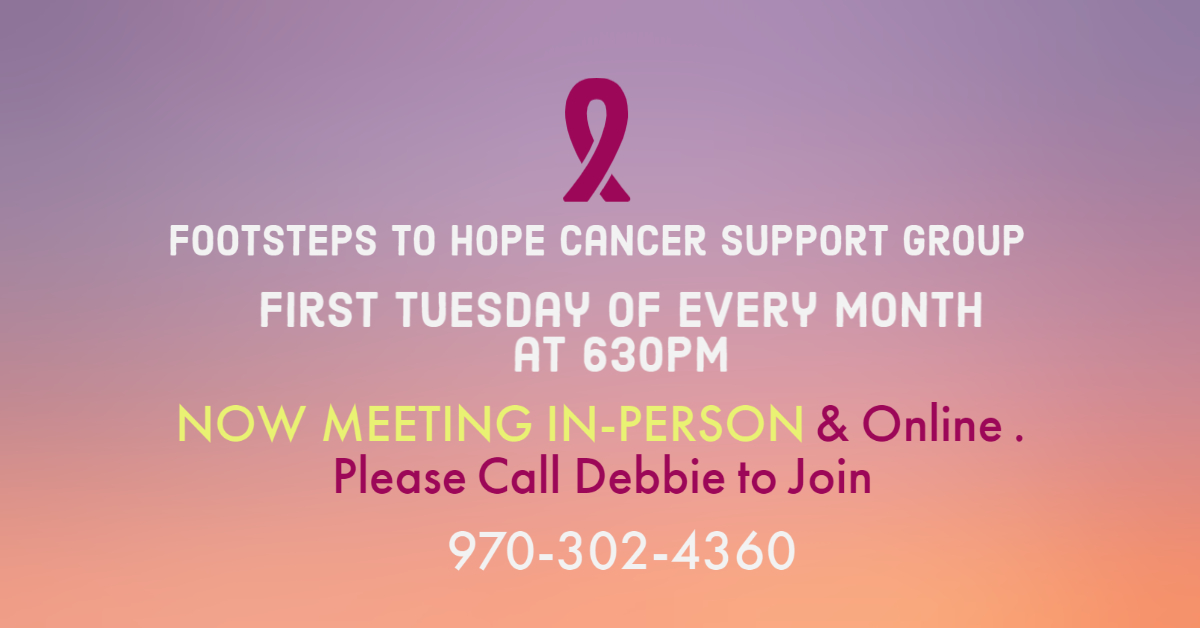 CANCER SUPPORT MEETING DATES, 1st Tuesday of every month:
Tuesday, May 2nd, 2023 @ 6:30pm
Tuesday, June 6th @ 6:30pm
Tuesday, July 4th @ 6:30pm
Tuesday, August 1st @ 6:30pm
MEETING PLACE:
Faith Church . 1020 Walnut St., Windsor . CO
Due to recent updates to COVID-19, we are now able to meet in person! We are still offering Zoom meetings for those that want to remain at home . Please call Debbie at 970-302-4360 to be added to our group.